EOX Smart Fingertip Pulse Oximeter for SpO2 HR PI RESP Monitor Supported iOS Android Phone
( Code: P66808 )
Deal:
$
28.95
$109.95
Save: $81.00 (74%)
Availability:

In Stock
EOX Smart App Fingertip Pulse Oximeter Probe for SpO2 HR PI RESP Monitor Supported iOS Android Phone - DS
Direct Shipping Offer*
Support Apple iPhone,iPad & Android Smart Phones (the device does not contain batteries)
Monitoring blood oxygen, heart rate, perfusion index(PI), RESP with Pulse graph display.
Alarm settings function, you can set the alarm parameter corresponding to different people.
Equipped with audio port and USB port wire, satisfy for different needs.
Data can be recorded in real time, easy to view at any time, can also upload the cloud, will never be lost.
Light weight and small, highly portable.
Easy to use, simple operation.
High accuracy.
There are some tips for you after taking the reading.
Description
***For Android Phone, OTG function is required***
Suitable for:
-Vascular disease patient(coronary heart disease, high blood pressure, high cholesterol, cerebral thrombosis ...)
-People with respiratory diseases (asthma, bronchitis, chronic bronchitis, pulmonary heart disease ... ...)
-People work over 12 hours(overwork will cause brain oxygen consumption increased, may cause serious injury to the heart, or even overwork death)
-Elderly people with life threatening diseases
-Athletes
Download App:
Download and install the app form App Store & Google play. Search for "eox"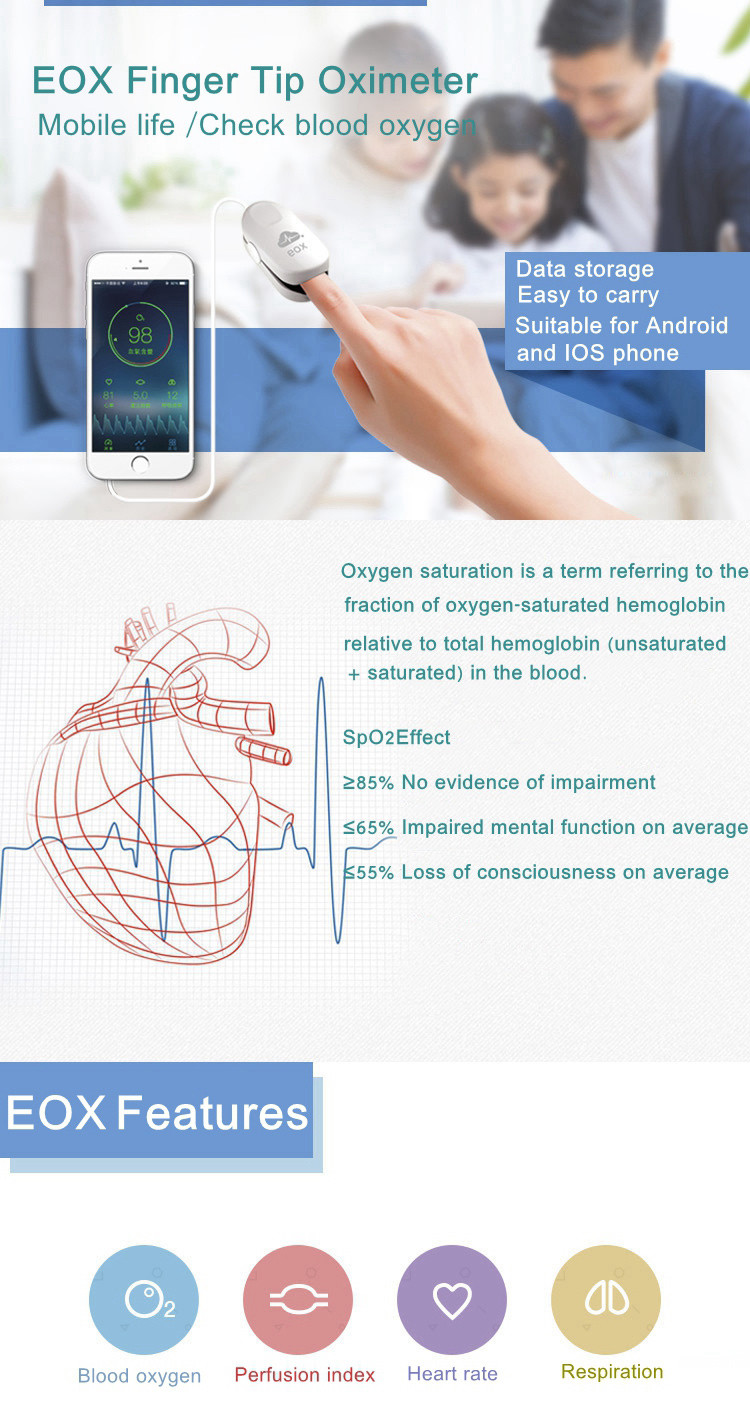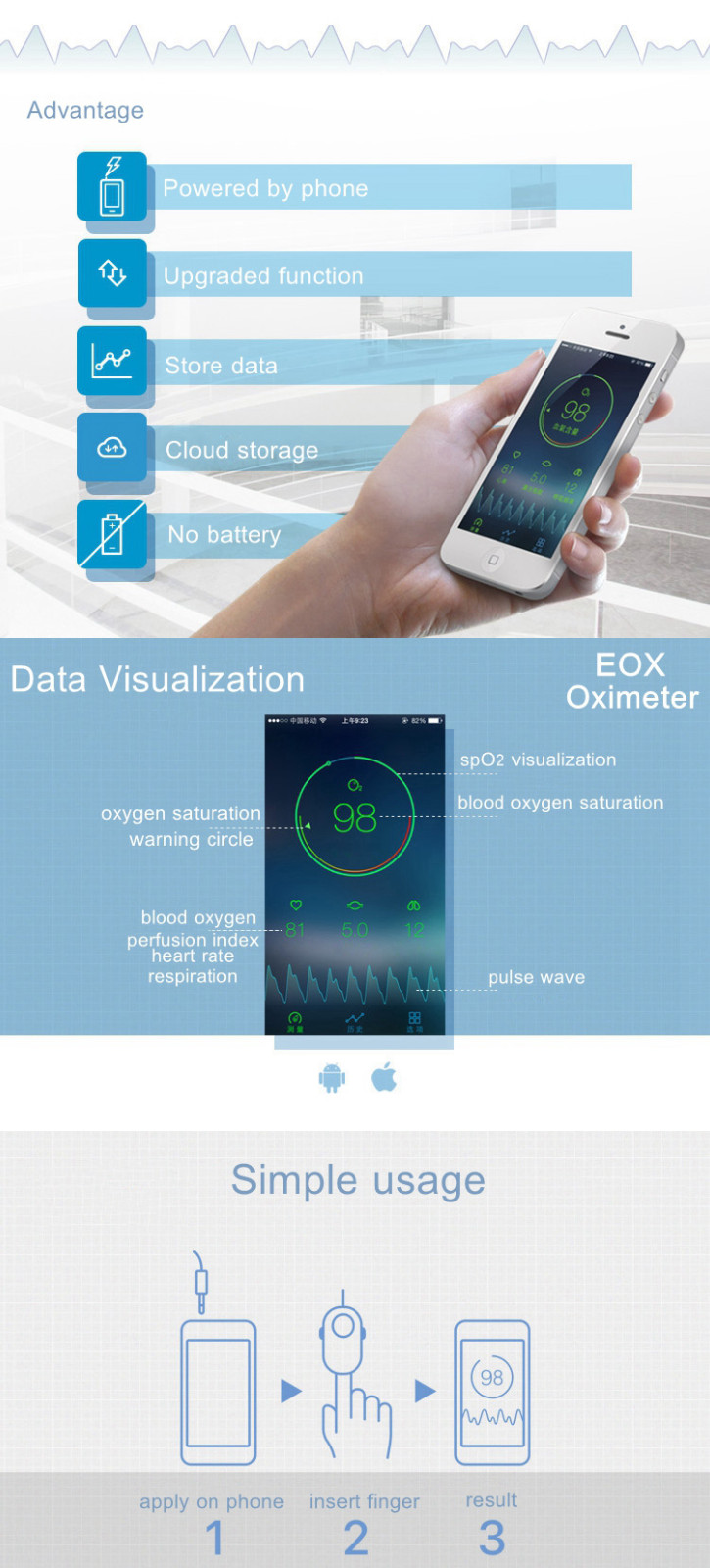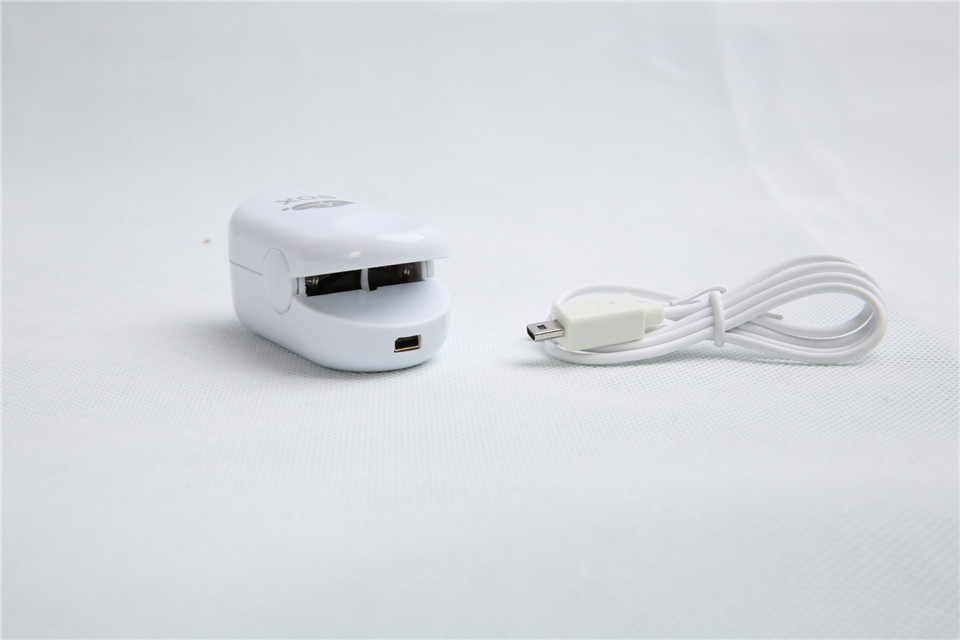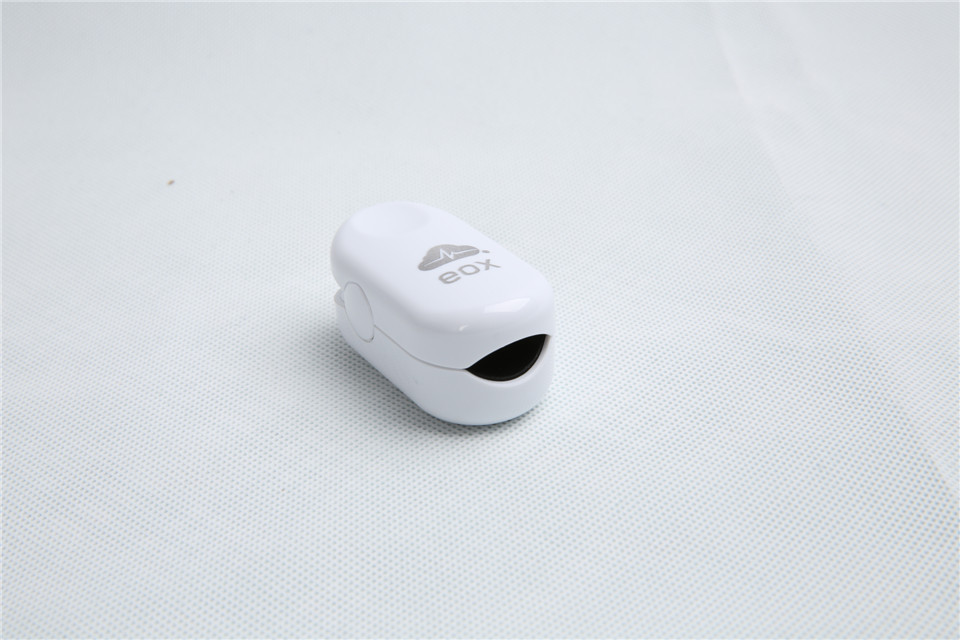 Specifications
Item Type
App Fingertip Oximeter
App supported
EOX
Display Mode
Mobile terminal screen
Suitable for
-Android OS 4.0 or above (please make sure your Android Phone supports OTG function)
-iPhone 4S or above
SpO2 Measurement Range
70%-99%
Pulse Display
40-250bpm
SpO2 Accuracy
±1%
Pluse Accuracy
±1bpm
Power Dissipation
<10mW
Size
approx. 8x4x6cm
Weight
approx. 20g
Package Content
1 x Oximeter Probe
1 x Audio Port
1 x Usb Port Wire
Notes:
If the result is not up to standard repeatedly, it is recommended that you should seek medical attention as soon as possible.
The exact colour of the item may be slightly different from the photos because of factors such as brightness settings from your computer.
Please allow 3-5% differences in manual measurements.