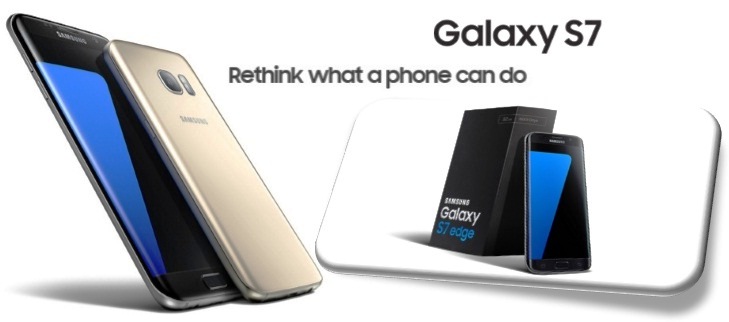 Redefine what a phone can do
We're completely changing how you'll share experiences and memories. We're doing that by shattering the boundaries of what a phone can do. And it's the biggest thing to happen to phones. Ever.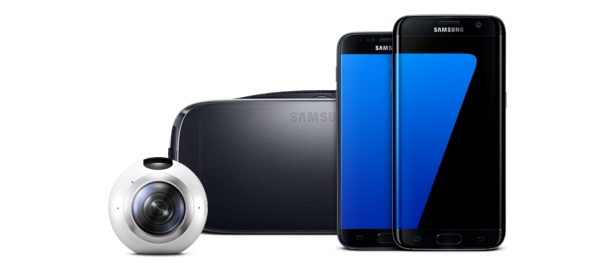 Galaxy S7
It's not just a new phone. It brings a new way of thinking about what a phone can do. You defined the possibilities and we redefined the phone. The Galaxy S7. Rethink what a phone can do.
Design
The beauty of what we've engineered is to give you the slimmest feel in your hand without compromising the big screen size. And the elegantly curved front and back fit in your palm just right. It's as beautiful to look at, as it is to use.
Desing for a reason
Knowing that you will be spending a huge amount of time with the Galaxy S7, we went to great lengths to create unprecedented lines that are beautifully smooth and solid.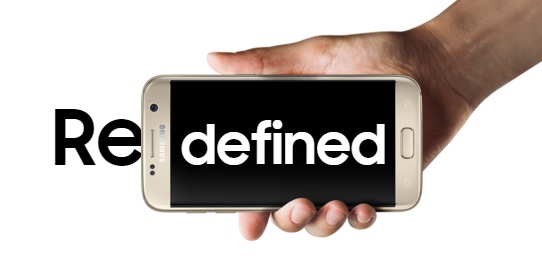 Materials of craft
We spent a long time perfecting the curves of the Galaxy S7. Using a proprietary process called 3D Thermoforming, we melded 3D glass to curve with such precision that it meets the curved metal alloy to create an exquisitely seamless and strong unibody.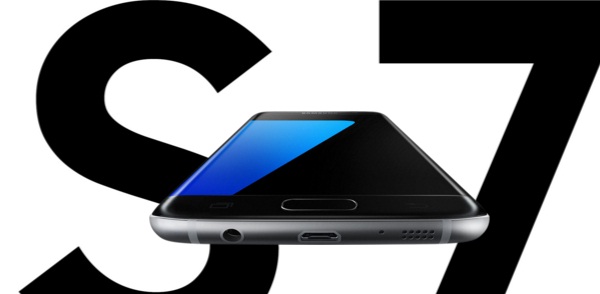 Comfortable grip
The dual-curve backs on the Galaxy S7 are the reason why they feel so comfortable when you hold them. Everything about the design, from the naturally flowing lines to the thin form factor, come together to deliver a grip that's so satisfying, you won't want to let go.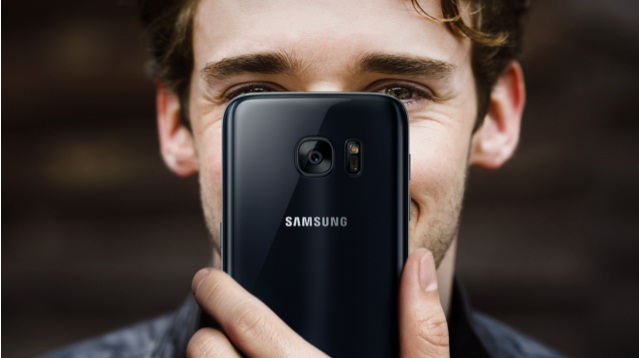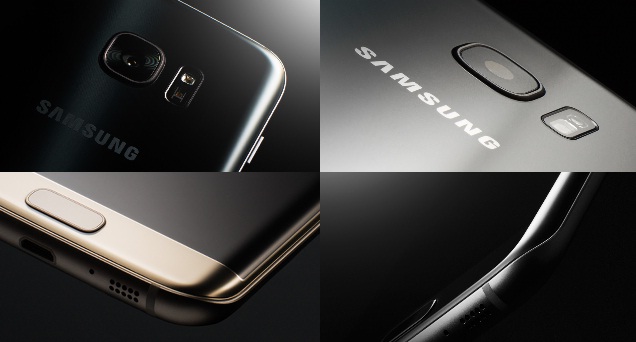 Water & dust resistant
With the Galaxy S7, you don't have to worry about putting your phone down on wet surfaces. You can carry on using it even after dropping it in water. You can play games by the pool, post selfies at the beach and call for a cab in the rain. They've been awarded the IP (Ingress Protection) rating of 68.
*Can be immersed in 1.5 meters of water for up to 30 minutes.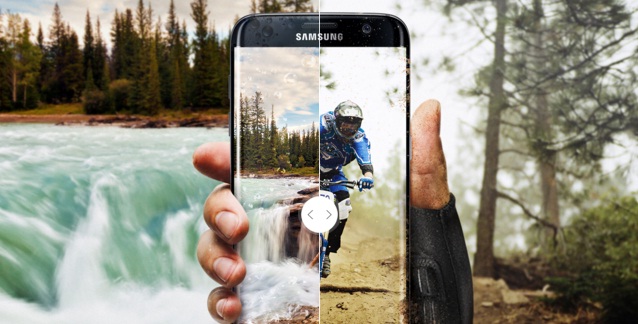 Camera
Some of our most precious memories happen after dark. And this is the first smartphone camera to have a professional-grade Dual Pixel Sensor with which you'll now be able to take crisp, clear photos in the dark. With Galaxy S7, you own the night.

Low light performance
Many of the most photographable moments of our lives happen when there's not enough light. We're either indoors or the sun has set. With the Galaxy S7, that won't be a problem. The brighter F1.7 lens and larger 1.4µm pixels on the image sensor capture so much more light that your photos come out sharp and detailed.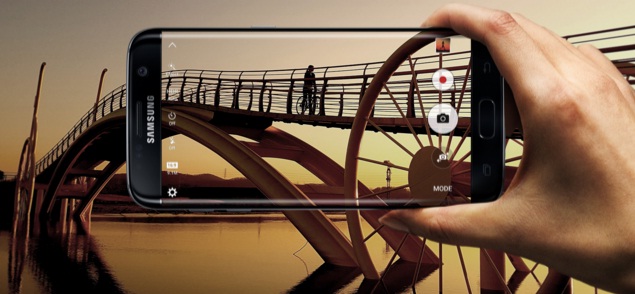 Dual Pixel 12MP
Each and every one of the pixels on the image sensor has two photodiodes instead of one, meaning the professional-grade Dual Pixel Sensor can focus as quickly and as accurately as you would with your own eyes.

Revolutionary focus
Every single pixel on the Dual Pixel Sensor is used for phase detection, enabling autofocus that's so incredibly fast and seamless that even the most sudden movements are caught in the act, even when the light starts to fade.
Motion panorama
You can capture sweeping movements in panoramas with motion. The panorama still captured at the same time is a seamless, stitched sequence of the clearest frames from the motion version. To relive the moment, all you have to do is swipe the screen or pan your Galaxy S7 sideways.

Motion photo
One. Two. Three. Cheese! Motion photo captures the three beautiful seconds that happen before you press the shutter. You can also choose which moment you want to preserve as the still photo.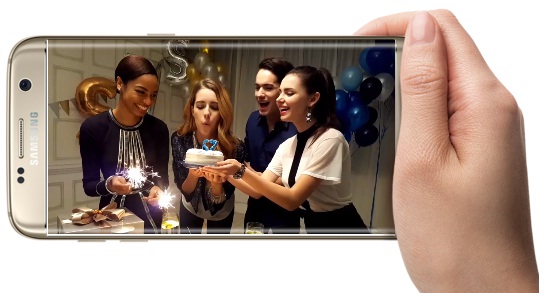 Spotlight
Highlight certain parts of your face and make your features stand out by turning on Spotlight in Beauty Mode. The strength and direction of the spotlight can be adjusted for different effects.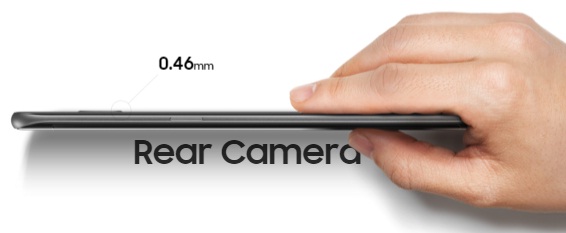 Gaming
Mobile gaming just got a whole lot better with a dedicated game control center and gameplay recording. And with the Galaxy S7 powerful processor, it just got highly realistic.
Gaming gets serious
Even the most graphics heavy games run ever so smoothly with significantly less lag and battery drain. When the game gets heated, your phone won't heat up that easily, so you can keep your cool and focus on winning. And since Galaxy S7 support the Vulkan API, you'll feel the effects dramatically when playing games developed with the API.


Game launcher
It's the ultimate control center for games. All your games in one convenient place with new downloads added automatically. Before playing, you can mute and hide alerts and adjust game settings to save power.
Game tools
You have access to some pretty cool functions that only make your gaming experience better than ever. Among them, gameplay recording. Because when you're at the top of your game, you'll want to share it online for the world to see.
Hardware
We've redesigned the Galaxy S7 to have memory that expands at your will. The incredibly fast processors and huge RAM keeps everything running smooth even when running at full capacity. While the bigger battery keeps you going for longer.

Breathtaking speed and power
The new custom CPU, powerful GPU and 4GB RAM make for a potent combination. From launching apps to playing games and streaming video, everything happens faster and smoothly. Your phone will continue to work just like new.
*Actual available memory for end user usage may vary due to pre-configuration of phones. The pre-configuration includes preloaded operating system and applications.
CPU - Up to 30% faster than its predecessor
GPU - Up to 64% faster than its predecessor
4GB RAM Increased from 3GB RAM
Great memory expansion
With microSD support, you have the option to extend storage capacity as you need. You'll never really need to delete any files, photos or videos for a long time.
We designed the SIM card tray to work for you. If you need more storage, you can insert a microSD card and a SIM card. If you need separate lines for work and for personal use, the same tray can be used to hold two SIM cards instead. And there's no need to turn off your phone when switching cards.
*Availability may vary by country and region.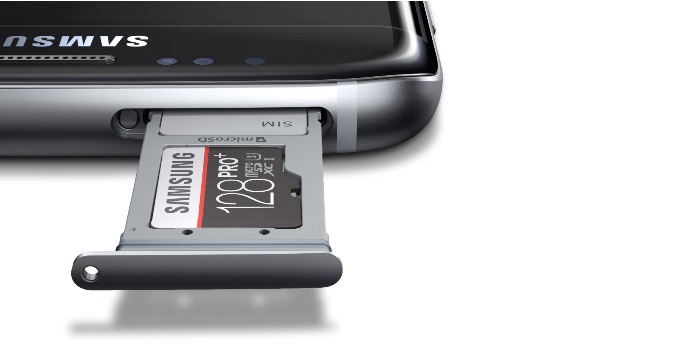 Longer battery life
Galaxy S7 have bigger batteries letting you watch your favorite TV shows and listen to music for hours on end. The custom CPU and highly advanced GPU ensure the batteries are used to their full potential.
Charging is fast
Even with the bigger batteries, you can depend on built-in fast charging capabilities to keep you free from being tethered to an outlet for too long.
Charging wirelessly is faster than ever
It's obviously the easiest way to power your phone. You put your phone down and it begins charging. It's the fact that it's really fast that makes wireless charging with your Galaxy S7 so phenomenal.
*Wireless charger should be purchased separately.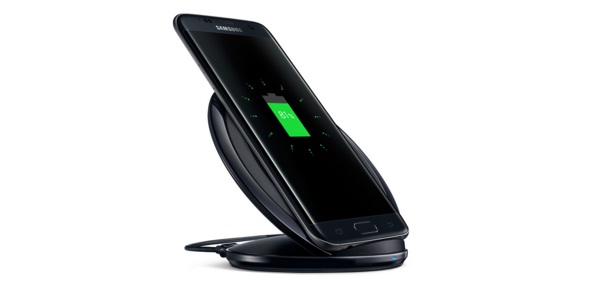 Water & dust resistance
The Galaxy S7 go everywhere you go. In the rain, the shower, or the pool. Up to 30 minutes or 1.5 meters under. We've also worked out how to completely seal off the inside components while keeping micro USB ports, earphone jacks open, so you won't have to fiddle with extra caps or covers.
Shortcuts
Because we spend more time with our phones than ever before, we're constantly devising ways for you to get what you need at a touch and at a glance. And these shortcuts will get you everywhere.
ACC
We built a fine line of accessories especially for your Galaxy S7. They range from cases that do more than just protect to chargers that give you power fast wherever you are.
Samsung KNOX. Our dedicated security solution provides around-the-clock security against hackers and malware, enforced by regular updates. Additional security is provided by KNOX Enabled App where your sensitive data is safely isolated and encrypted.
Smart Switch. Our phones wouldn't mean as much to us without the photos, files and data they hold. Transfer everything you need from your old phone to Galaxy S7 with the Samsung Smart Switch app. It's incredibly easy.
UPC : 8806088276571